Mesha raasi neyargale!
Sindhu maari badmiton vilayaada poren nu solli kosu bat kaile eduthuttu sandhu sandha suthuveenga! Kutti payyanoda vilayaadi smash adichu yaemathuveenga! Agni veyil le Awesome mausam nu status pottu ellarayum saagadippenga! Mesham -neega romba moasam!
Rishaba raasi neyargale!
Watsapp group le long'a valmeeki ramayanathaye paste panni saavadippenga. Pazhaya sorukku Pisma filter poduveenga. Fb le selfie updates konjam kammi panna odambukku nalladhu. Online activities naala offline affect aagara chance jaasthi irukku. Rishabam red color bum.
Midhuna raasi neyargale!
Romance mood romba jaastiya kaamippeenga. "Love pannunga sir! wife nalla irukkum" – status update'a pottu suthuveenga. Heart patient maari nejule kai veche suthuveenga. Midhunam – GVM.
Kadaga raasi neyargale!
Piles patient maari yellathukkum koava paduveenga. "Kakkoos le yaen thanni varala? Puli sadhathule yaen puli ille? Kanya kumaari ku yaen sudhandhiram kadaikala" nu stressed aave suthuveenga! Kadagam – cheppal le maatina bubblegum.
Simma raasi neyargale!
Gadget expert nu solli thappu thappa advice kudupeenga! Hotstar le gilma padam varum nu kutti pasangala yaemathuveenga. Perimma phone le memory card slot le Sim card pottu maatipeenga. Simmam romba sremam.
Thula raasi neyargale!
Pulav kum Puli saadhathukkum difference theriyama suthuveenga. Neeya naana gopi nath maari – maathi maathi pesuveenga. RB chowdhri padam Raj tv le potta, kann le thanni vechundruveenga! Kabali rajinikanth maari ore the feelings kaatuveenga. Thulam – Maa tu je salaam.
Vruchiga raasi neyargale!
Computer josiyam, vaastu, raasi palan, blog post nu nanna time waste pannuveenga. Poona kurukka pochu, naai kakka pochu nu sagunam paathu kolveenga! Veetu vasal le, scooterle, cell phone le ellaathulayum elumichampazham thonga viduveenga. Apdiyum onnum urupdaadhu. Vruchigam – panchangam!
Dhanusu raasi neyargale!
Blog post ku like, share, retweet laam allum. Comments la "semma mokka" nu vandha kandukaadheenga. Sila kola mirattal kooda varum. Sonna paana maari poite irunga. Dhanusu – Tiramisu. Dhanusu – adichu navuthu.
Magara raasi neyargale!
Velai le veli naadu ille, next theru poara vaaipu kooda ille. Property vaangara alavukku neenga worth ille. Monopoly le Blue set thavara vaera edhuvum kedaikkaadhu. Car, bike laam friend kitta kadan venumna vaangalam. Kaasu kuduthellam vaanga mudiyaadhu. Magaram – romba slow'a nagarum.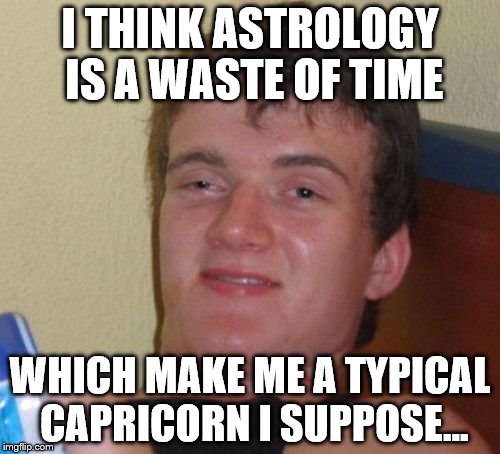 Kumba raasi neyargale!
Kovil le potta seruppu maari lost'a feel pannuveenga. Yaen sogam nu theriyamale sogama iruppenga. Sogama irukkome nu soaga paduveenga. Dhaadi ulle moonjiya olichu vechuttu alaiveenga. Kumbam – Thunbam.
Meena raasi neyargale!
Rajini padam meena maari innocent'ave suthuveenga. Husky voice le asingama paadi ellarayum torture pannuveenga. Click here to get watsapp gold, Share this to get free Onida tv nu spam pottu thaakuveenga. Meenam – Avamaanam
PS: Kanni raasi neyargale! You will be left out in everything just like how you missed this list.
Jodhida Jonitha Gandhi,
Arun Ram